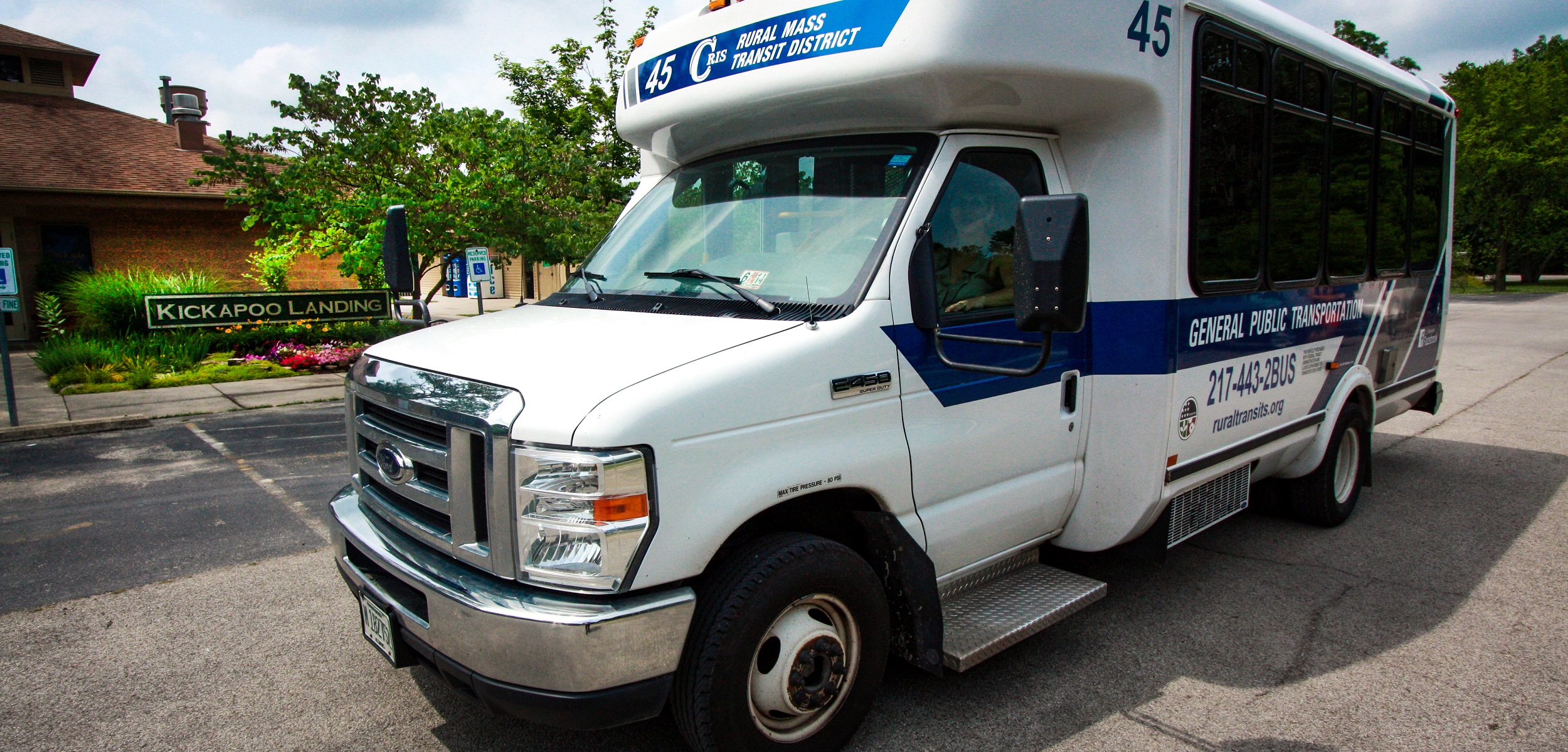 General Public Transportation
CRIS Vermilion Transit provides transportation to anyone outside the urbanized area of Danville, Westville, Catlin and Georgetown to Danville urbanized area or visa-versa.
SCHEDULING
Riders should call CRIS RMTD at 217-443-2BUS (217-443-2287) at least 48 hours in advance to schedule their ride.
Rides can be scheduled Monday through Friday between 6:00 a.m. and 6:00 p.m. and Saturdays from 8:00 a.m. to 4:00 p.m.
FARES
The fare for the CRIS rural transit services are as follows:
General Public, 59 and younger – $4.00 each way
Seniors, 60 and over – $4.00 each way
Disabled Clients (any age) – $4.00 each way
For questions or to schedule a ride with CRIS RMTD, call (217) 443-2287.