CRIS Rural Mass Transit District provides a wide range of services to residents of Vermilion County which helps to promote healthy aging for older adults. CRIS Vermilion Transit also offers general public transportation services to all residents in Vermilion County who live outside the urbanized area of Danville, Illinois.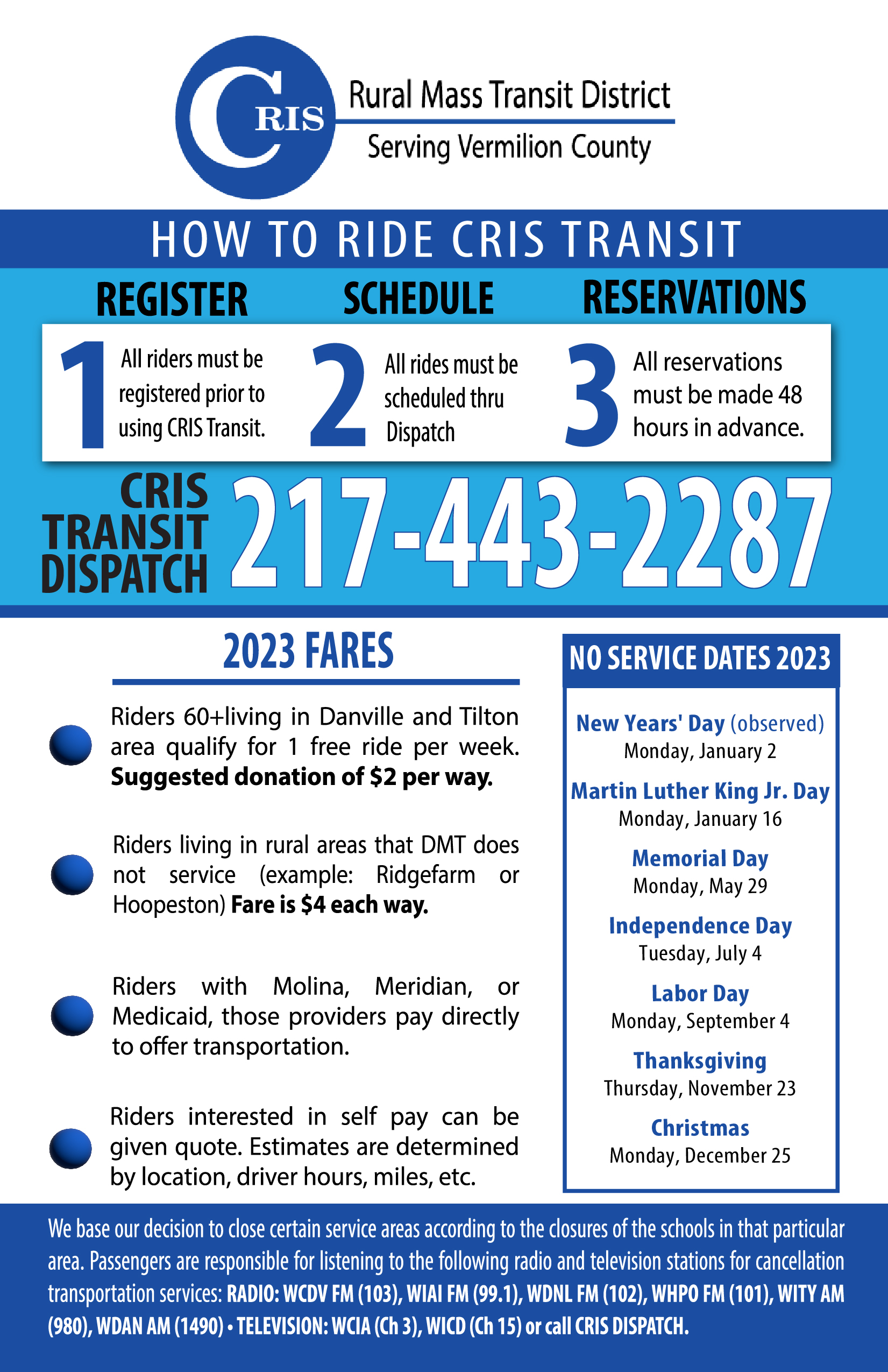 WELCOME TO CRIS RURAL MASS TRANSIT DISTRICT
GET ON BOARD. HOW TO RIDE THE BUS.